Back to news
World Programming
May 2, 2020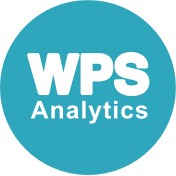 World Programming is a UK-based private limited company that first started business in 2000 and are the creators of the WPS Analytics software platform. Best known for its SAS language compiler, WPS software is used by business analysts, data scientists and data engineers for heavyweight data processing, predictive modelling and advanced analytics using drag-and-drop workflows or coding with the languages of SAS, SQL, Python and R.
It also provides an enterprise analytics solution for Governance and Deployment.
World Programming and WPS Analytics software together have established a worldwide following. With a growing user base for WPS, the company continues to enjoy a reputation for providing exceptional service and support to customers worldwide. Use of the internet and associated technologies has shaped the way the Company does business in developing, supplying and supporting software.
Many organisations turn to WPS software to enable them to rationalise and modernise their analytic estate. WPS is used in production on a huge range of systems at sites around the world. Thousands of analysts use the software in their daily data processing and analysis tasks, and thousands more rely on the heavy-lifting ability of WPS in overnight and scheduled processing to deliver the information they require. Customers are able to choose to run WPS software on premise or in private and public cloud environments.